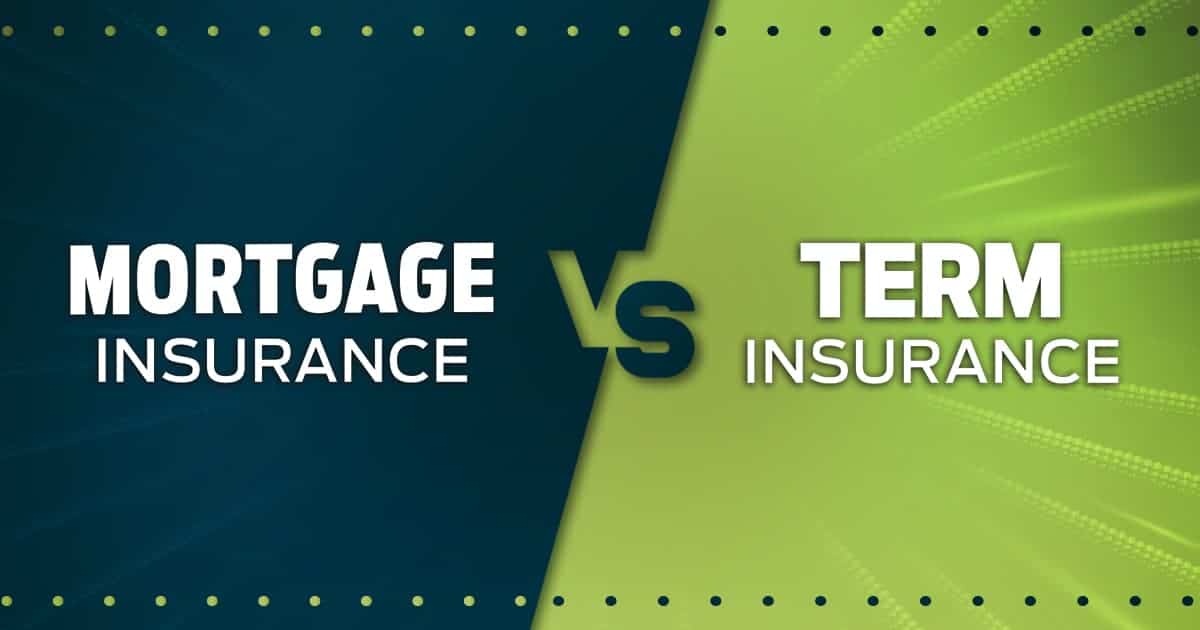 Life Insurance for New Parents: Mortgage Insurance vs Term Insurance & Other Options
As a new parent, you look at life much differently than you did before. Now, you have young dependents who look to you to make decisions for your family – which means you will need to start thinking about the big questions. That might include questions such as, "What will happen to my new family if I were to die unexpectedly?" Luckily, life insurance may be the answer for you.
A common misconception about life insurance is that it's designed for people at a later stage in their life. So, we only think about purchasing a life insurance policy when we reach those significant life events. Or we associate purchasing life insurance as the penultimate stage in adulthood that we might not be ready for just yet. The truth is that life insurance is for anyone who currently has someone that depends on them financially. Life insurance is even more important if you are in debt, have a mortgage, or ongoing loans that your dependents may end up responsible for after you are gone.
If you have a mortgage, it can benefit young families to purchase a term insurance policy versus buying mortgage insurance from a bank. Term insurance is typically inexpensive compared to mortgage insurance and will always pay out to the full limit stated on your policy. (Mortgage insurance, on the other hand, only pays out your mortgage balance if you die.)
For new parents, there are several types of life insurance that may be of benefit to them. We'll take a look at them here and break them down for you.
Term Life Insurance, Mortgage Insurance and Permanent Life Insurance
The two major types of life insurance you can purchase as a new parent are term life insurance and permanent life insurance. To put it simply, term life insurance is temporary insurance. It is relatively affordable, and you can get a lot of protection for a small price tag. Term life insurance can be purchased in period variations between 1, 2 and 3 decades.
Once term life insurance expires, the policyholder may choose to renew for an additional term or transition over to permanent coverage. They can also allow the policy to terminate if they wish.
What about mortgage insurance vs term insurance? Term life insurance may prove a better option for new families than mortgage insurance. Take, for example, a $500,000 term policy. If you were to die in 5 years, your payout would be $500,000. If you had a mortgage insurance policy and died in 5 years, the payout would only be $420,000 (or the remaining mortgage balance).
Permanent life insurance, as the name suggests, will last through your entire life. It will pay out whether you die in a few years or in a few decades – as long as you have been paying your premiums. These policies often include a cash value component (like a savings account) that you may borrow from while you are alive.
Permanent life insurance has multiple different types, including whole life, universal life, variable universal life, and indexed universal life. Costs for permanent life insurance may vary significantly depending on the type you choose. We recommend that you talk to an insurance broker to better understand your options.
Do I need term life insurance or permanent life insurance as a new parent?
What type of life insurance do you need as a new parent? In most cases, term life insurance will serve your new family best. Keeping your budget in mind, term insurance is much cheaper. Plus, if you need additional coverage, you can purchase enough to have the peace of mind you want. When choosing term policies, you can compare quotes online (or work with an Excalibur Insurance broker!) to find a policy that covers the years where you have to deal with child-rearing related expenses. 
By the end of your insurance term, you (ideally) won't need your policy any longer because your kids will be independent, and you will no longer have any outstanding debts. 
When do you need permanent life insurance? If you have a child with a disability (or otherwise have a dependant who will be in your lifelong care), then permanent life is a good investment. Permanent life insurance is also beneficial if you have a higher income because you can use the coverage for estate planning. Your inheritors can use this insurance to cover any state or federal taxes (if applicable). 
If you can't afford permanent life insurance, some term life insurance policies can be converted over time when finances are less of an issue.
How much life insurance do I need as a new parent?
You will want to consider your family's financial needs in the event of your passing when determining how much life insurance you want to purchase. 
First, assess how many years of income you would want your policy to pay out for – and then multiply your average income based on that amount. For example, if you want to provide for your family for at least 7 years after your death and make $60,000 a year, you'll want a life insurance policy for $420,000. 

Take into consideration any university costs or debts you may need to pay for later down the line. If you are purchasing insurance to cover your mortgage and are wondering what is better (term insurance or mortgage insurance), you might find that term life insurance is more inexpensive than buying mortgage insurance through the bank.

Factor in the services that you provide to help keep your family afloat, which would need replacement. 
After these steps, you may have a more definitive idea as to what your family's financial needs might be if you should die unexpectedly. 
Is it expensive to purchase life insurance as a new parent?
Depending on how much coverage you want and what kind of life insurance policy you are buying – whether term or permanent – the price of your life insurance as a new parent may vary. Typically:
The younger you are, the cheaper your rates will be.

If you are healthy, you will pay less.

If you are a smoker, you may pay more.

Women may pay less than men.

If you have a risky job or hobby, you may pay more.
Depending on the company through which you have purchased your life insurance, prices vary. If you have a mortgage, young families can benefit from assessing the differences between mortgage insurance vs term insurance. You will want to work with an expert who can help you select a policy that works for you or an expert who can help you find competitive quotes. 
Purchasing anything – whether that's life insurance or a new car – can be an overwhelming process. When the budget is tight and time is short, the best thing you can do is trust an insurance brokerage to help offer you advice about when is the best time to purchase life insurance, what kind you should get, and where you should get it.
Life insurance supplies a solid financial backup for your family if something unexpected should happen to you. Although we hope nothing ever does, we want you to have peace of mind knowing that your family will be looked after when you are gone. You have enough stresses to deal with as a new parent without needing to add in all those maddening "what ifs."
If you want to discuss your life insurance options, give us a call at 1-888-298-7343.